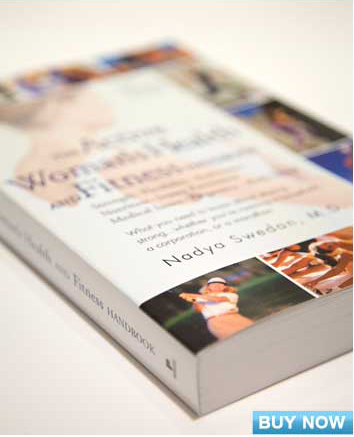 Books
A Head-To-Toe Guide For The Athlete In All Of Us
This comprehensive guide addresses your concerns about the physical and psychological aspects of fitness—no matter what your age or activity level. Written by a female athlete and doctor, it answers questions in many areas—from what health risks are associated with each sport or exercise, to what to do when your knee hurts after a jog, to facts on preventing osteoporosis. Also included:
Deciding if your sport or workout is right for you
Assessing the best diet plan for health and performance
Understanding the mind-body connection and stress
Tackling nutritional challenges—including supplements
Understanding body image and weight issues
Exercising before, during, and after pregnancy
Performance changes throughout life—from menstruation through menopause
What kind of exercise—and how much—is right for your needs
The best exercises to prevent and recover from injury
Achieving your best fitness and athletic performance
Fully Illustrated PERIGEE 2003

This book will introduce you to medical and musculoskeletal issues you may have while leading your active life. The text is organized and easy to understand. Photographic exercises provide simple and effective treatment of most pain and injury patterns.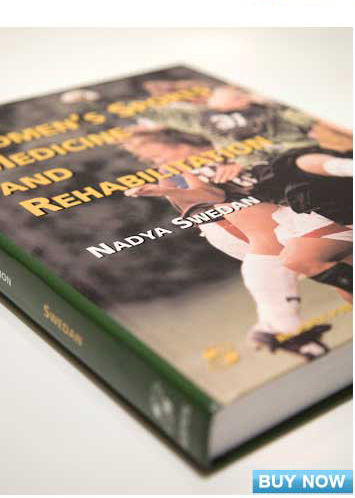 Women's Sports Medicine and Rehabilitation
A Complete Textbook to the Unique Sports Health Needs of Active and Athletic Women
This is the first female-specific sports medicine and rehabilitation book. It focuses on medical treatment, rehabilitation, prevention, and wellness. Contributed to by a stellar group of mostly women practitioners with expertise in caring for female athletes, the book introduces the reader to women's sports participation, details injury management issues by anatomical region, discusses the needs of active women across the lifespan, and emphasizes the importance of preventative sports medicine.
Special features include:
A foreword by Donna Lopiano, executive director of The Women's Sports Foundation
A functional perspective of injury rehabilitation unique to female athletes
Clinical guidelines and management strategies specific to girls and women
An exploration of the needs of younger, older, pregnant, and disabled female athletes
Chapters addressing medical and substance abuse issues of female athletes
Up to date information about hormonal cycles, bone health, and the Female Athlete Triad
Psychology, nutrition, and social factors which affect health, recovery, and performance
An appendix of sports injuries specific to womenís sport or athletic activity
Fully Illustrated LIPPINCOTT 2001

This book is an essential practical tool for all sports medicine and rehabilitation providers who treat girls and women and require essential gender-specific knowledge about the assessment and treatment of athletic injuries. Health and fitness professionals including physicians, physician assistants, nurses, physical therapists, sports nutritionists, recreational therapists, exercise physiologists, kinesiologists, athletic trainers, coaches, and personal trainers will gain new insight into the differences between men and women and how these differences affect healthy sports participation and recovery post-injury.